Here is an excerpt from our references: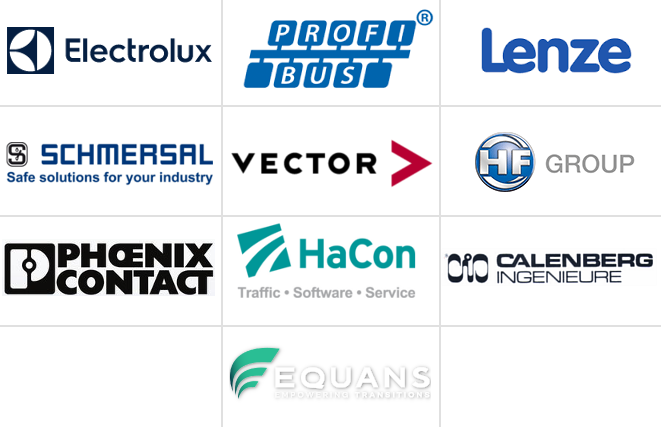 ---

With Sprachprofis, we feel we are in very good hands. The translations are not merely straight translations, they are translations into a real (advertising) language with a great intuition for the content to be transformed. And that even faster than many copywriters would produce. The provision of the terminology database for shared use is also a perfect service and helps us enormously as a customer.
Electrolux Hausgeräte GmbH
We are very satisfied with the fast and reliable translations of sometimes quite spontaneous translation orders. We look forward to continuing our good collaboration.
Vector Informatik GmbH
For almost 20 years, we've been able to count on Sprachprofis for our translations. We're always impressed by the high quality of the translations and the punctual delivery of the texts.
PROFIBUS Nutzerorganisation e.V.
We have been working with Sprachprofis for many years. They provide us with translations for demanding technical texts in a large number of different languages – and always quickly and reliably. We are very satisfied with Sprachprofis.
K. A. Schmersal Holding GmbH & Co. KG
Quotes are always prepared very promptly and translations have never been delivered late. They've also always taken care to maintain layouts, references, etc. We are very satisfied with our cooperation.
Harburg-Freudenberger Maschinenbau GmbH
It' is not easy to find qualified translation service providers for the construction industry. That's why we're happy to work with Sprachprofis on translations of various product overviews and marketing texts, and they have translated our current technical book, Meeting the Highest Quality Demands on Elastomer Bearing Technology in the Construction Industry, which our customers and partners were enthusiastic about.
Calenberg Ingenieure GmbH
Previous
Next
Native speaker principle.
We always translate into our native language.
Well trained
Our translators are experts in their field – engineers, architects, chemists – and all have at least three years of professional experience as a translator.
NMT
An attractive price thanks to machine translation and careful post editing – provided that the source text lends itself to NMT.
Tools for you
We provide our customers with tools to help with terminology and editing.
Certified
Certified in accordance with ISO 9001, ISO 17100 and ISO 18587 compliant.
Experience
Experience with organisations and internal company processes that differ from the standard.